Qlik Download Sheet Extension
With ConnectReport's Qlik extension, you can give users the ability to download an entire Qlik sheet into PDF, Excel, or PowerPoint.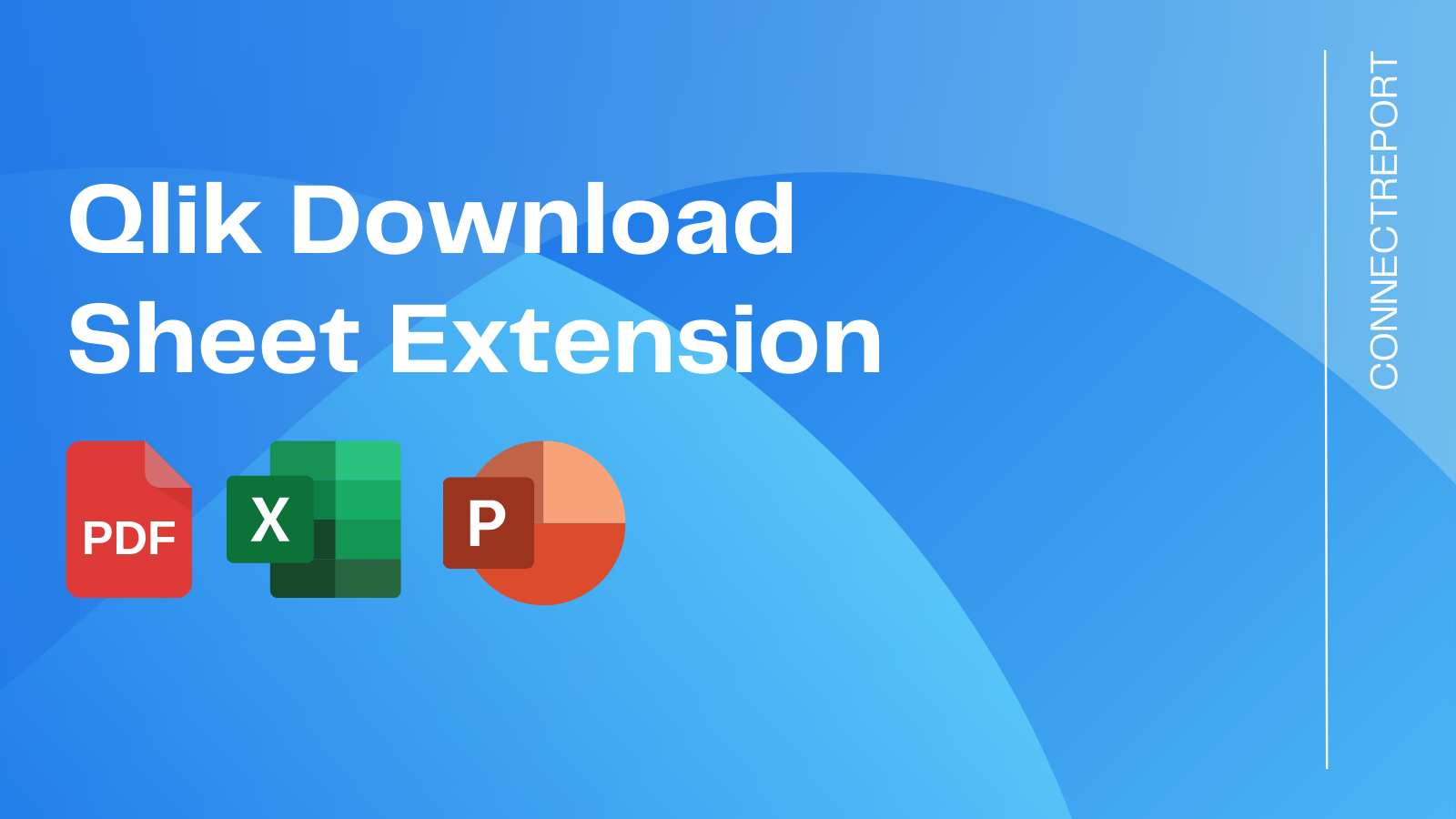 The ConnectReport extension for Qlik opens up so many possibilities for users of your Qlik dashboards. Whether you need users to have the ability to download an entire sheet to a PDF, Excel or Powerpoint spreadsheet, subscribe to sheets, or deliver reports on-demand, the ConnectReport Qlik extension takes ConnectReport + Qlik to the next level.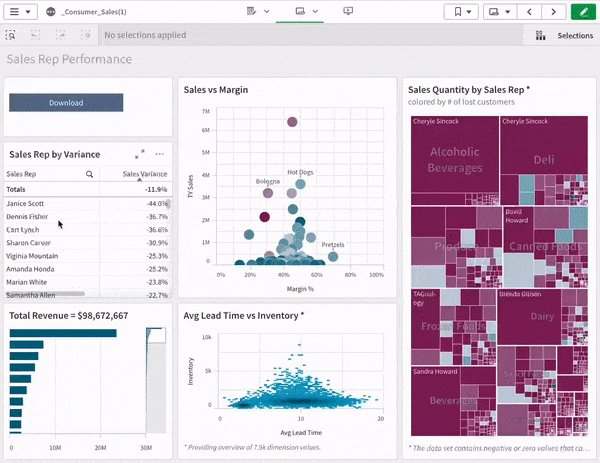 The extension has support for Qlik Sense Enterprise and Qlik Cloud.
How it works
Once you download the extension, import it to your Qlik server. Depending on your version of Qlik, you need to do one the following: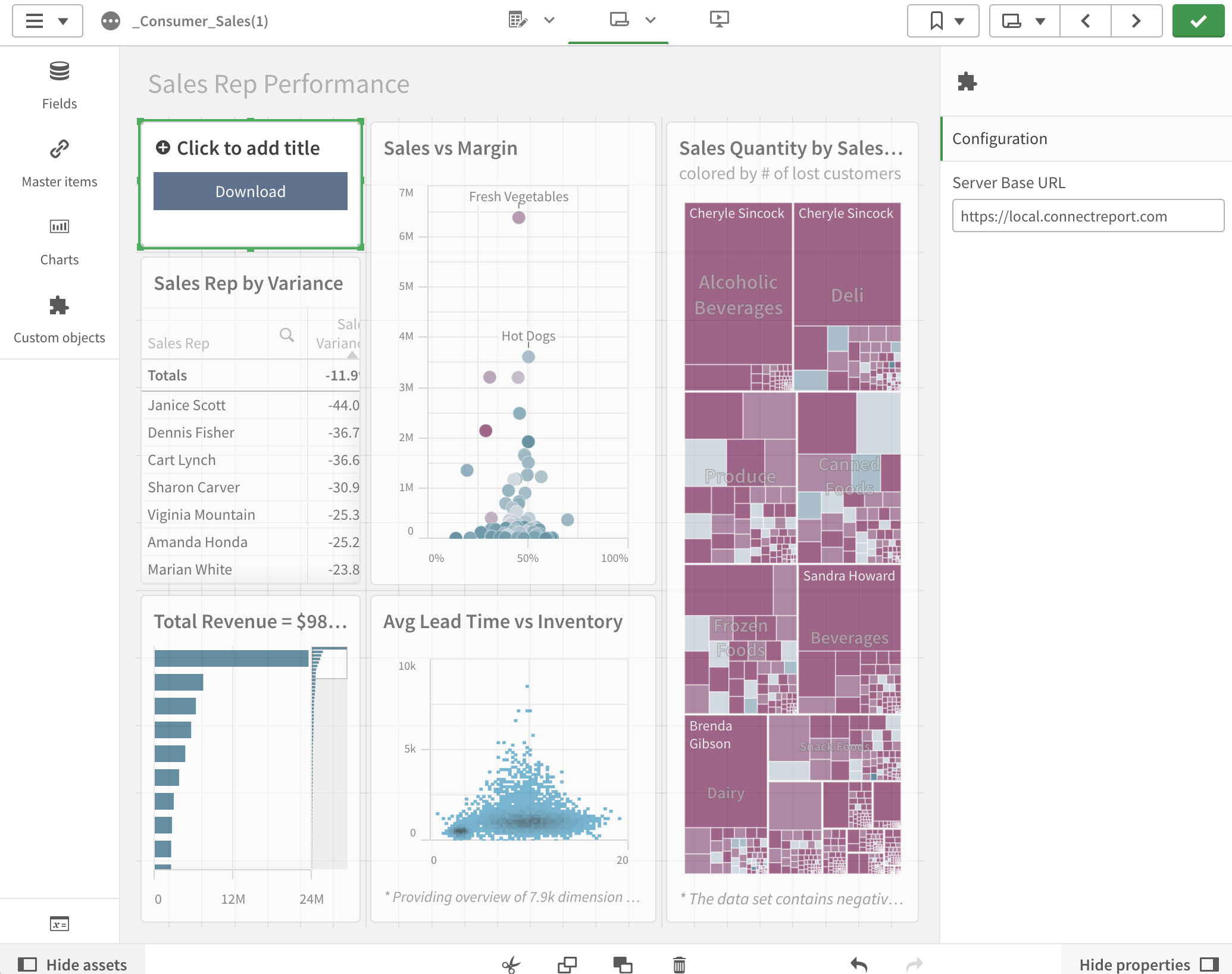 Once installed, you can drop the extension onto any sheet in your environment. All you need to do is set the Server Base URL to the URL of your ConnectReport Server.
To use the extension to download a Qlik Sense sheet on-demand, users navigate to the dashboard and choose "Download", and then choose a file formats. Behind the scenes, ConnectReport will run a report containing a reference to the sheet currently viewed on behalf of the user.
Everything the user sees in Qlik Sense carries over to the exported report. This includes section access security rules that limit the users view of the data, as well as any selections that the user has applied to the dashboard. The selection inheritance is quite a  nice feature, since users can go in and select specific values in the dashboard and download a corresponding document for each.
What's next
Learn about the other awesome features of the ConnectReport Qlik integration.
Subscribe to Sheets in Qlik Sense
This feature allows users to subscribe to sheets directly from the dashboard. Users can select a frequency, whether they would like to receive the report via email, and more.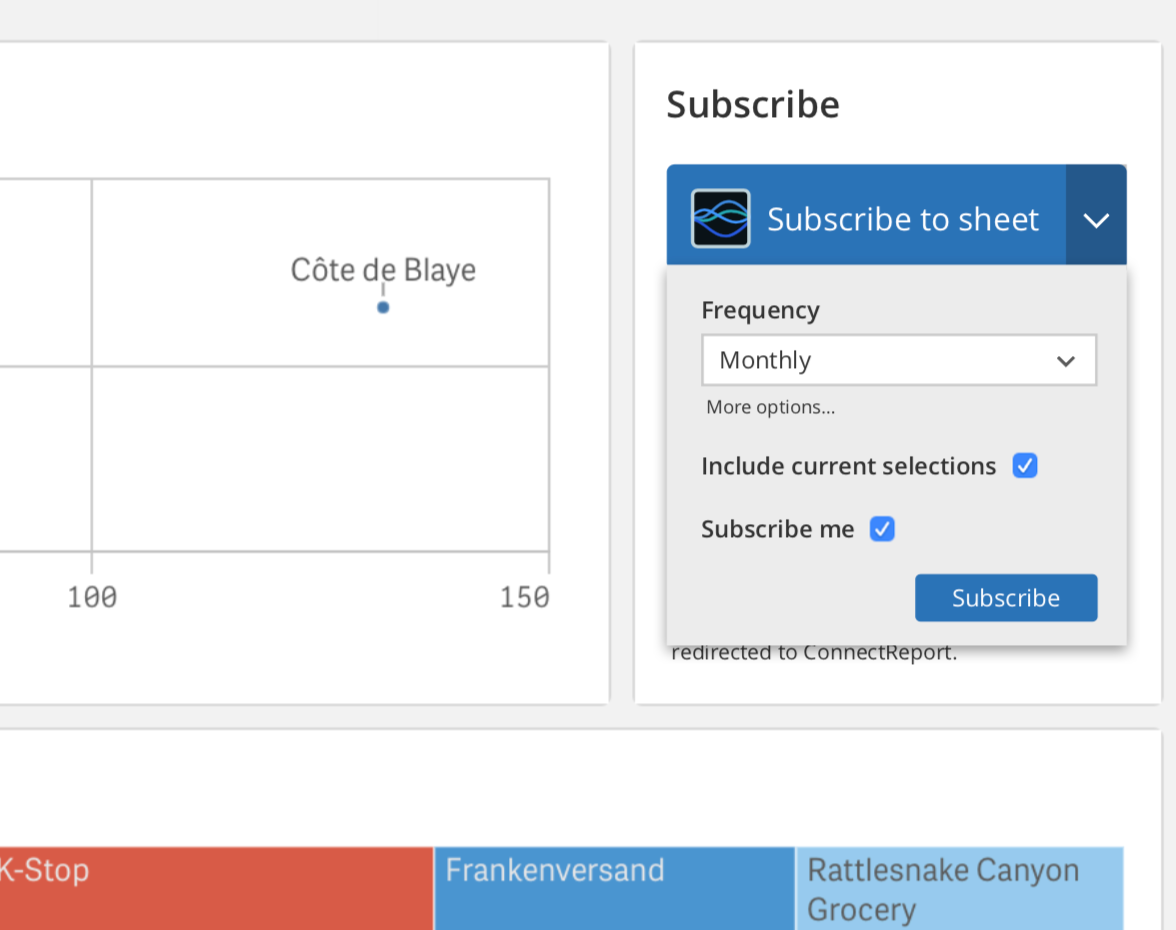 Associate Sheets with ConnectReport Base Templates
This feature will allow you to associate instances of the ConnectReport Qlik Sense extension with specific ConnectReport templates, allowing full control over the design of the resultant documents that users receive when they click "Download". This could allow you to add simple things like a logo or footer text to the document, or achieve much more advanced full fledged multi-page reports.
New here?
Is this the first time you've heard of ConnectReport? Learn more about how it works in our Quick Start guide, or reach out to schedule a demo with someone from our team.