Distribute Templates Using Base Templates
ConnectReport has a concept of base templates that allows you to distribute templates for use by different groups of users.
Since a given template is only accessible to the original author of the template, base templates provide you the ability to share templates across your user groups.
Example scenario
You want to create a set of pre-built templates for your employees to use when accessing ConnectReport. One of your report authors creates a set of templates that your employees need. From the management console, your content administrators create base templates from the set your author created. Users now have access to a library of templates to work from whenever they access ConnectReport.
Create a base template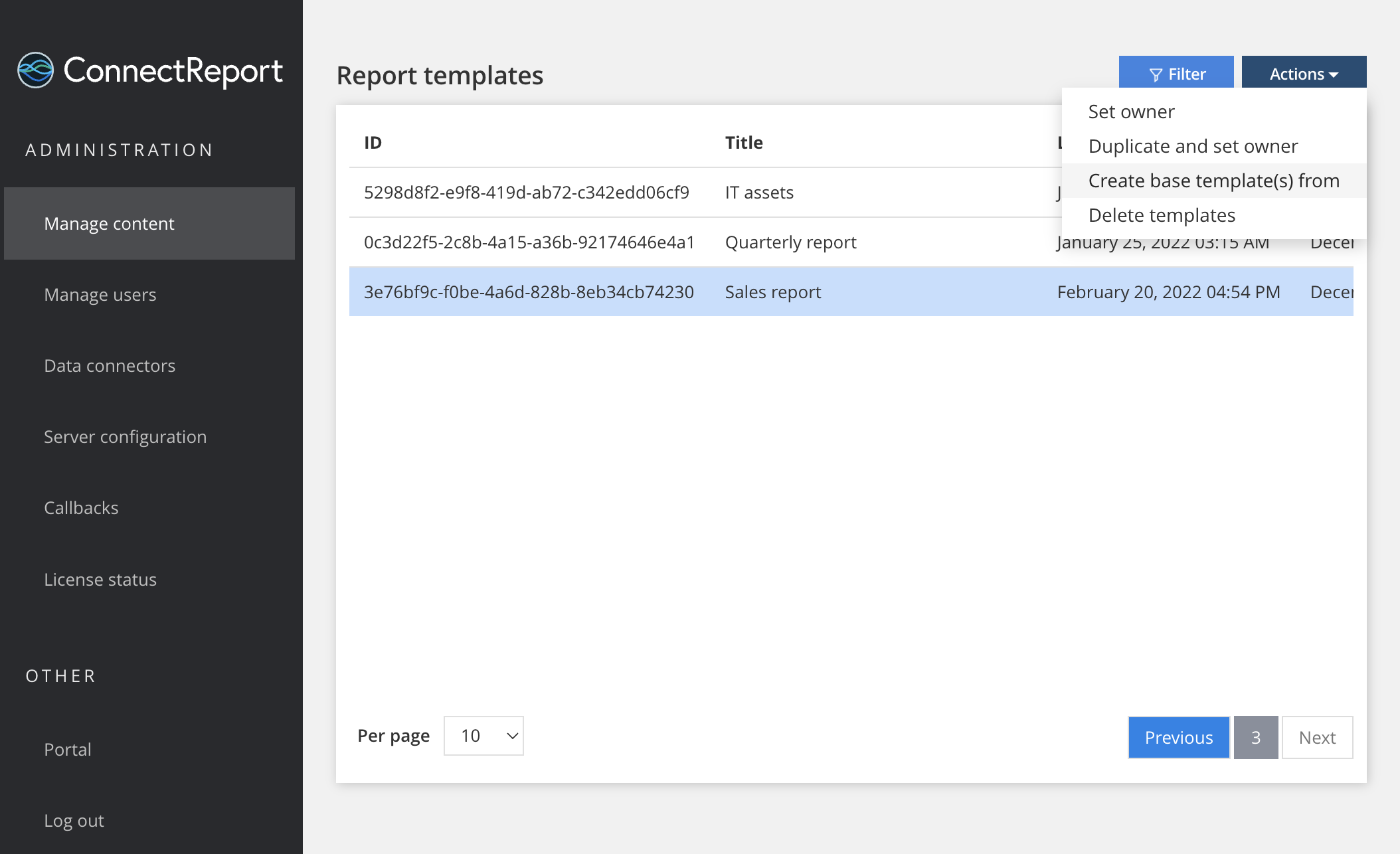 To create a base template, navigate to the management console and click Manage Content.
Navigate to the Templates section and select one or more templates you would like to create a base template from. From the Actions menu, click Create base template(s) from.
You will be prompted to select which groups the base template will be accessible to. Only users who belong to a group the base template is configured for will have access to the base template.
Base template gallery
Base templates available to users are shown in the template gallery section of the reporting portal.
What happens when users work with a base template
When a users selects a base template from the template gallery, a personal template is automatically created. The personal template is a one-off copy of the base template, and is fully owned and managed by the user.