Updating ConnectReport
If you have an existing installation of ConnectReport server and have received updated installation media, follow the steps below to update your deployment. 
Run the ConnectReport installer 
Right-click on ConnectReport Setup.exe and chose Run as administrator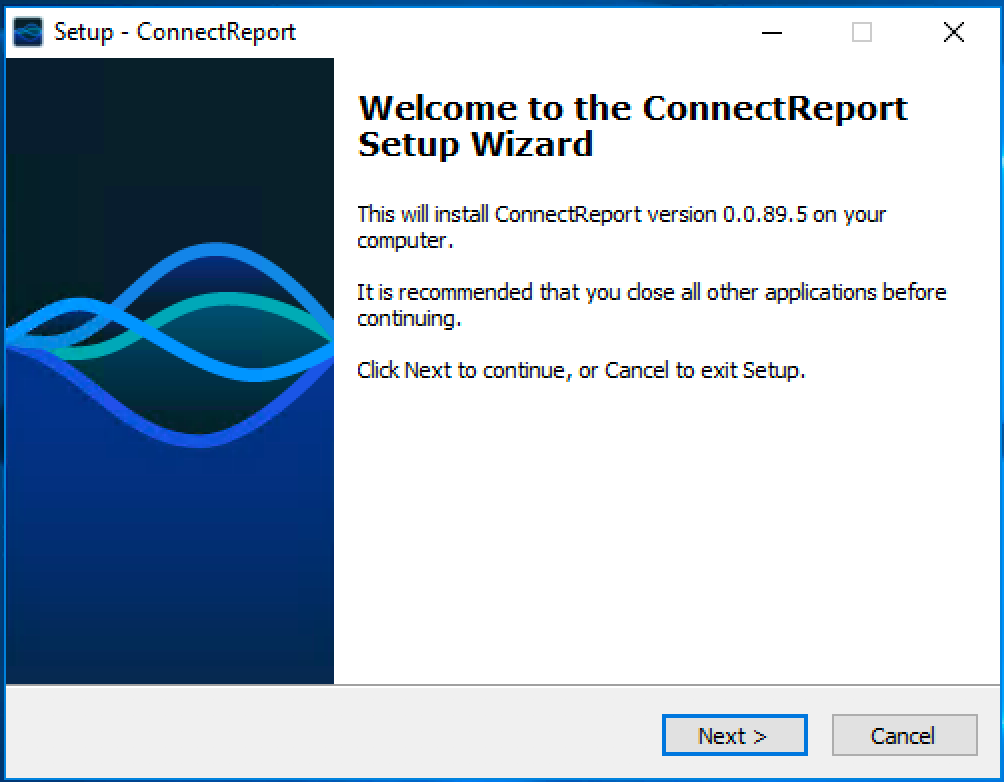 Click Next. ConnectReport Setup will detect your existing installation.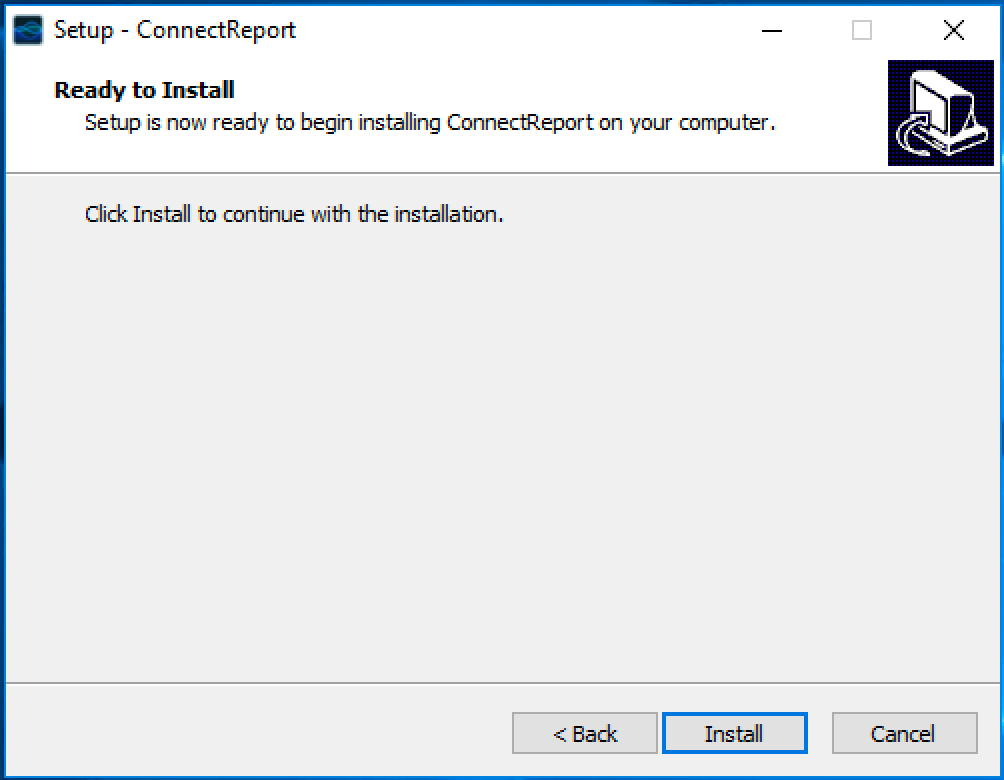 Click Install. Once you begin the update, the installer will attempt to stop the running ConnectReport services. When the update is complete, navigate to services.msc and start the services in the following order:
ConnectReport Management Console
ConnectReport Authentication
ConnectReport Core
ConnectReport Proxy
Once the update is complete, verify that that the Management Console and Portal open successfully.